What an awesome year, capped off by a most fabulous Christmas Party. How we danced! How we partied!!!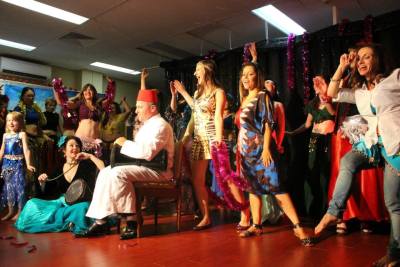 But the dancing doesn't stop. January is full of activities at the Palace. Saturday 17th January is Cynthia's Sizzling Saturday workshops (see 'What's On' for details). Following by Jrisi's Summer Intensive, a Palace drum jam party on Friday, 23rd January, and then Devi's ATS appraisal workshops from the 30th January.
Term One at the Palace starts on the 2nd February. See you all there!